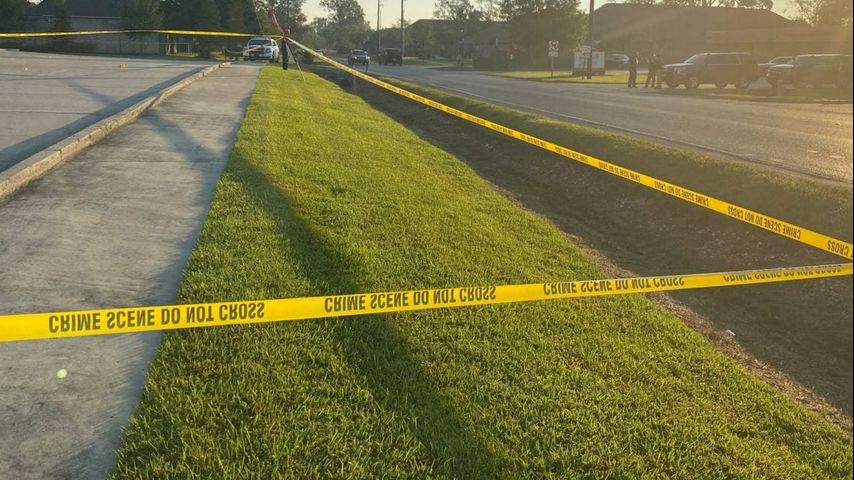 BATON ROUGE – A man who shot and killed his half-sister and three other people in two parishes is believed to be the person who also shot a state soldier early on Saturday morning.
Ascension Parish Sheriff's Deputies said Matthew Mire allegedly shot dead his half-sister and another man in Ascension Parish on Saturday morning. Hours earlier, he allegedly shot dead two people in Livingston Parish. Both people from Livingston Parish survived, authorities said.
At 5 a.m., state police attempted to arrest a person driving a van on La. 42 in Ascension for a traffic violation. The driver did not stop and rushed into East Baton Rouge, shooting at the chasing state soldier. At Tiger Bend and Hoo Shoo Too Road, the suspect and the soldier exchanged gunfire. The soldier does not appear to have been hit or injured, but their state police unit was damaged by bullets.
Authorities told a press conference late in the morning that they believed the suspect who shot the soldier was also Mire.
The Ascension Parish Sheriff said Mire shot dead Pamella Adaire, his half-sister, in Ascension before fleeing to East Baton Rouge. He also shot another man who survived, the sheriff said. The surviving victim was undergoing surgery at 11 a.m.
No specific information has been released on the double shooting in Livingston, but the three situations are believed to be linked, authorities said.
Mire was last seen by an owner fleeing authorities in camouflaged gear.
The suspect is considered extremely dangerous and anyone in the Hoo Shoo Too Road and Tiger Bend Road area in East Baton Rouge should be careful, authorities said.
Several law enforcement agencies were involved in the search in East Baton Rouge on Saturday morning, including state police, the East Baton Rouge Sheriff's Office, the Parish Sheriff's Office in the Ascension and Corrections Department.
Watch the WBRZ newsletters at 6:00 a.m. and 10:00 a.m. on Saturdays for late-breaking reports. Press conferences throughout the day will be broadcast on WBRZ Plus on TV and streamed on WBRZ.com with smart TV apps.